A Midsummer Night'S Dream
"And yet to say the truth reason and love
keep little company together nowadays."
In the king
Added to wishlist
Removed from wishlist
0
Add to compare
"And yet to say the truth reason and love
keep little company together nowadays."
In the kingdom of Athens Helena loves Demetrius Demetrius loves Hermia and Hermia loves Lysander who loves her too. But since Hermia's father wants Demetrius as his son-in-law the lovers elope to the forest only to be followed by Hermia's best friend— Helena—and her suitor.
What happens in the forest which is enchanted by fairies and elves who work around magical flowers and love potions when the mischievous elf Puck is asked to dispense the spell and he mistakenly places the flower's juice on Lysander's eyes instead of Demetrius'? Will the lovers be united with their true love?
One of Shakespeare's earlier and most popular romantic comedies A Midsummer Night's Dream perfectly blends humour and mirth with reality and romance. It has undergone several adaptations across various art forms and continues to be staged around the globe.
Specification:
A Midsummer Night'S Dream
| | |
| --- | --- |
| Processing Time | 1 |
| Alternate UPC/EAN | |
| ISBN 10 | |
Dimensions
| | |
| --- | --- |
| Weight | 134 kg |
| Dimensions | 196 × 126 × 8 cm |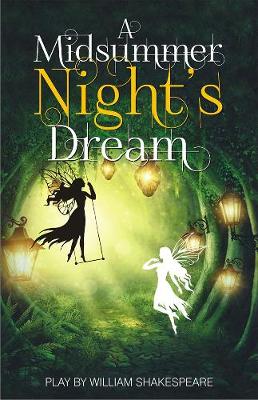 A Midsummer Night'S Dream